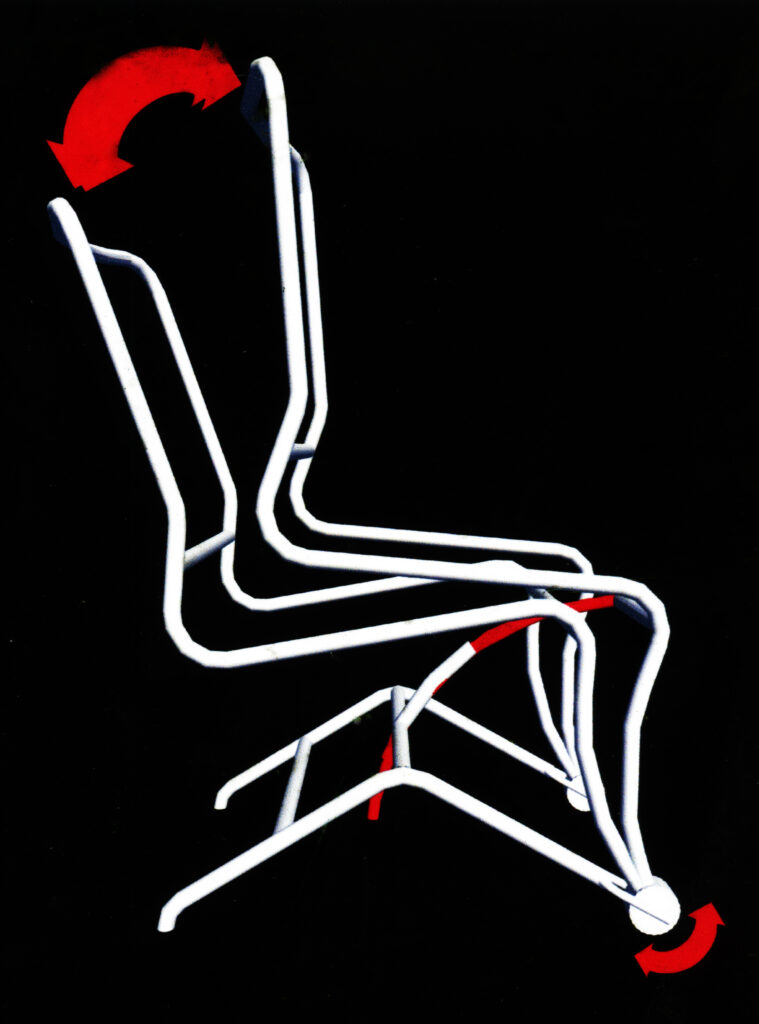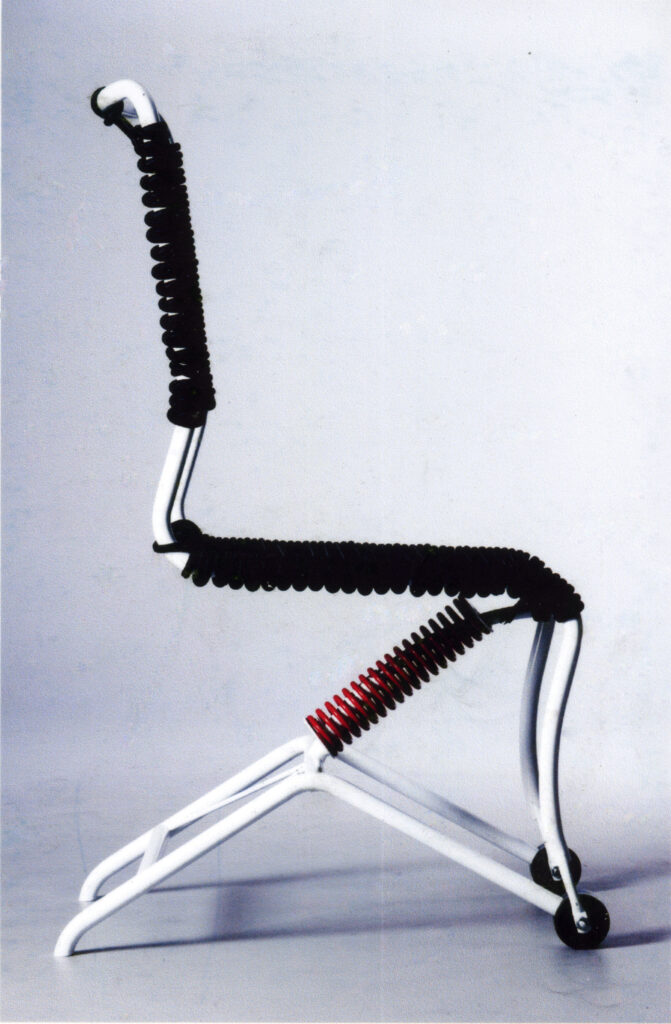 The
ER
is a multi- purpose chair intended for the space_challenged urban dweller. Its pivoting action allows it's users' feet keep contact with the ground, aiding comfort. It features a flexible woven surface responsive to diferent shapes and sizes whilst also facilitating air-flow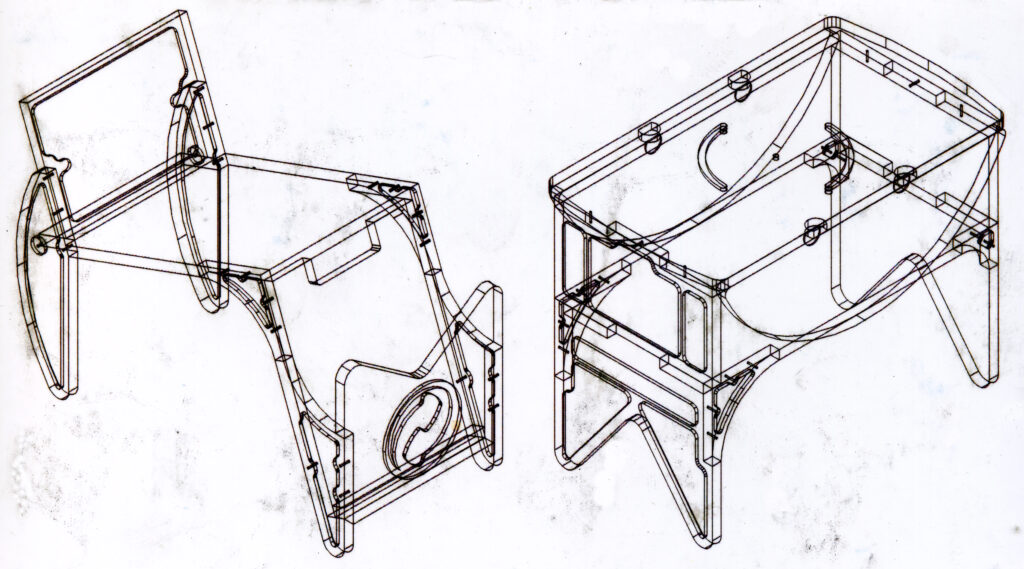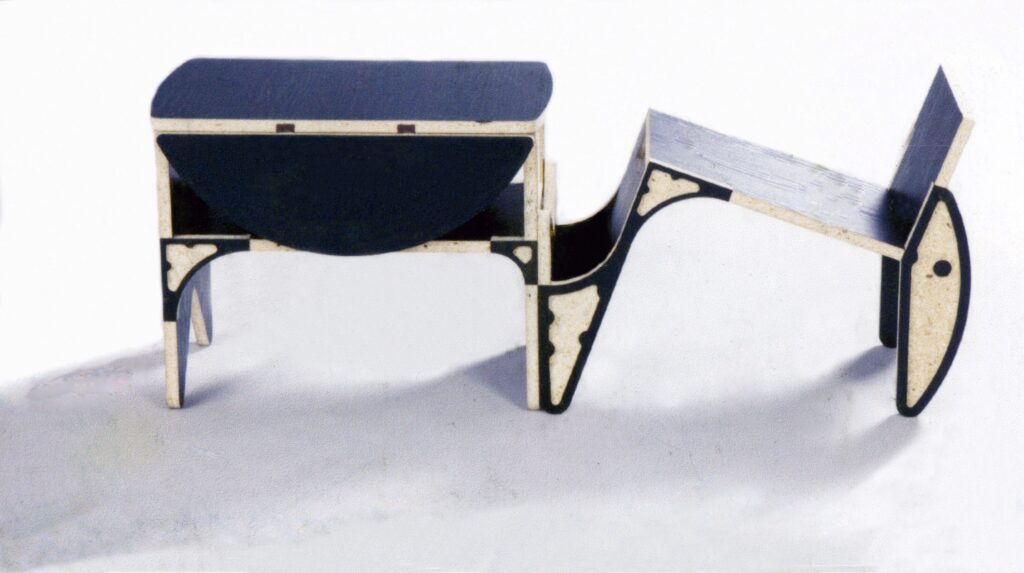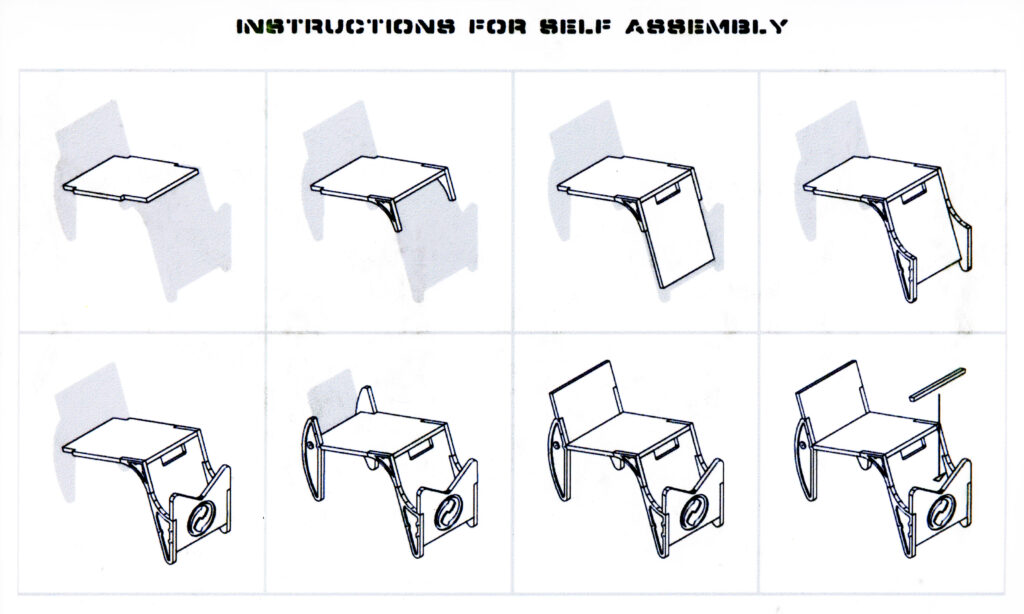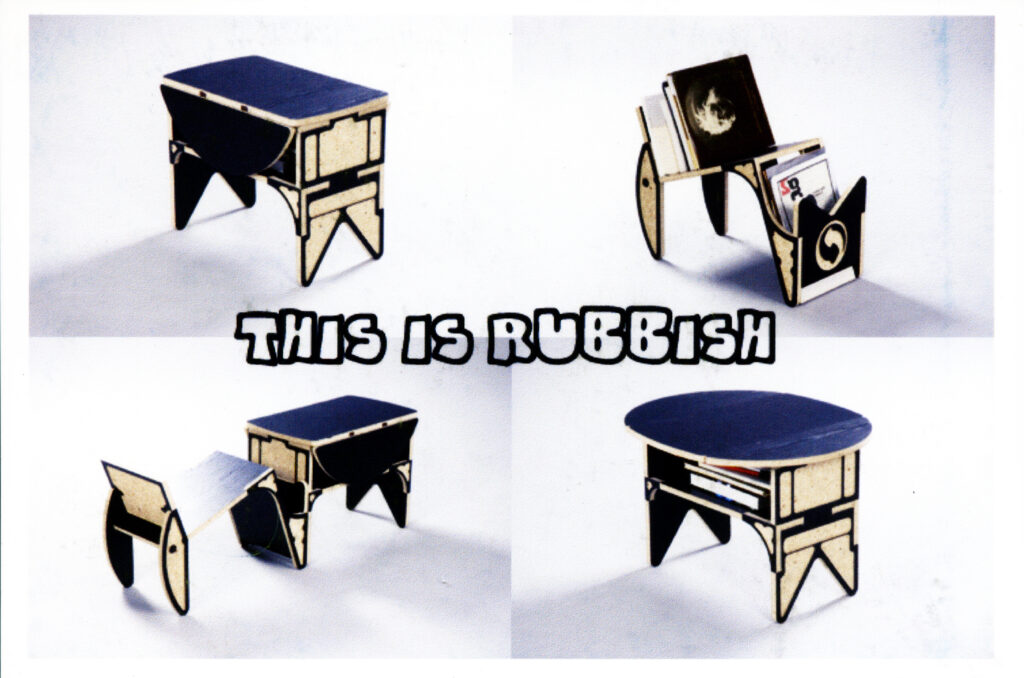 Comprising re-purposed melamine faced chipboard, this storage display unit can be installed to function as a whole, or split into 2 independent units.
Look_Ma_No_Hands!
So says the front end of this storage/display unit inspired by the pantomime donkey.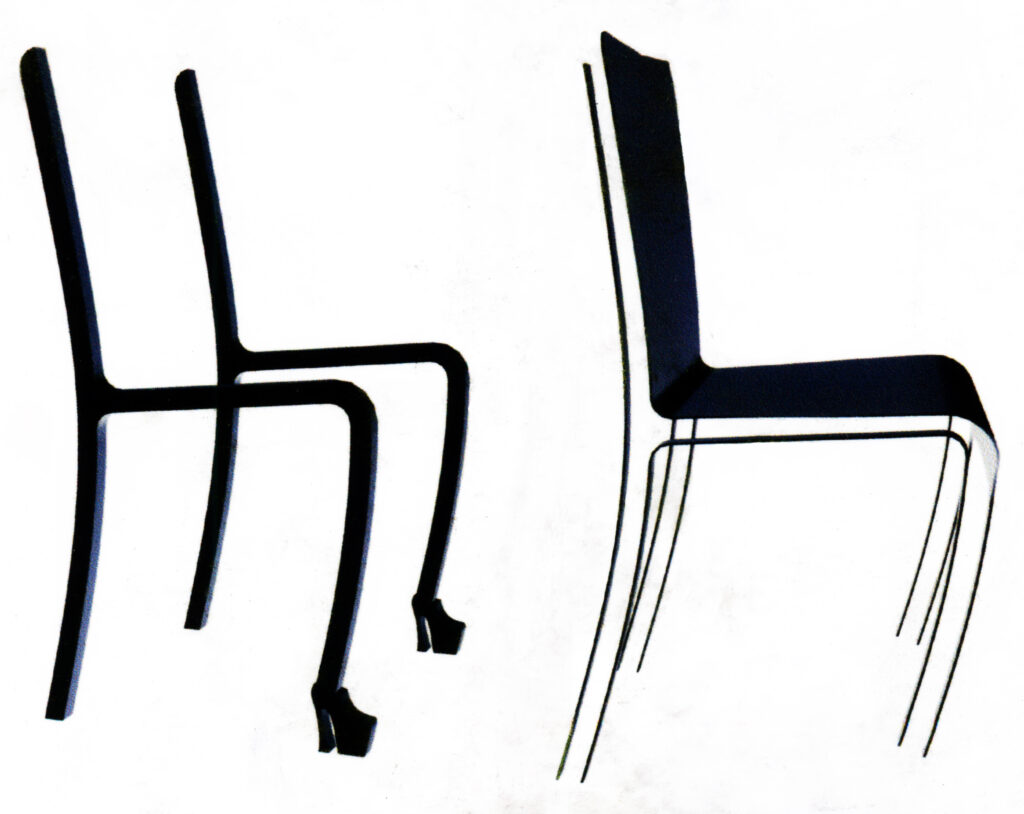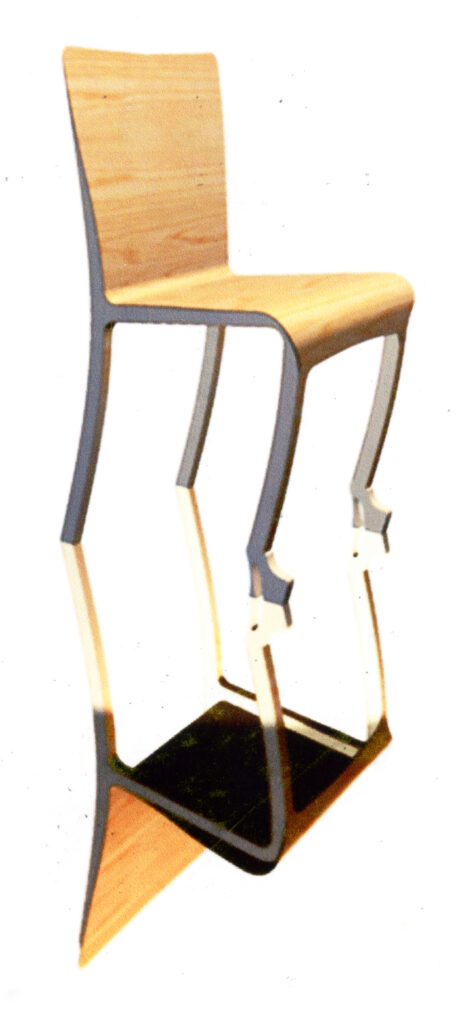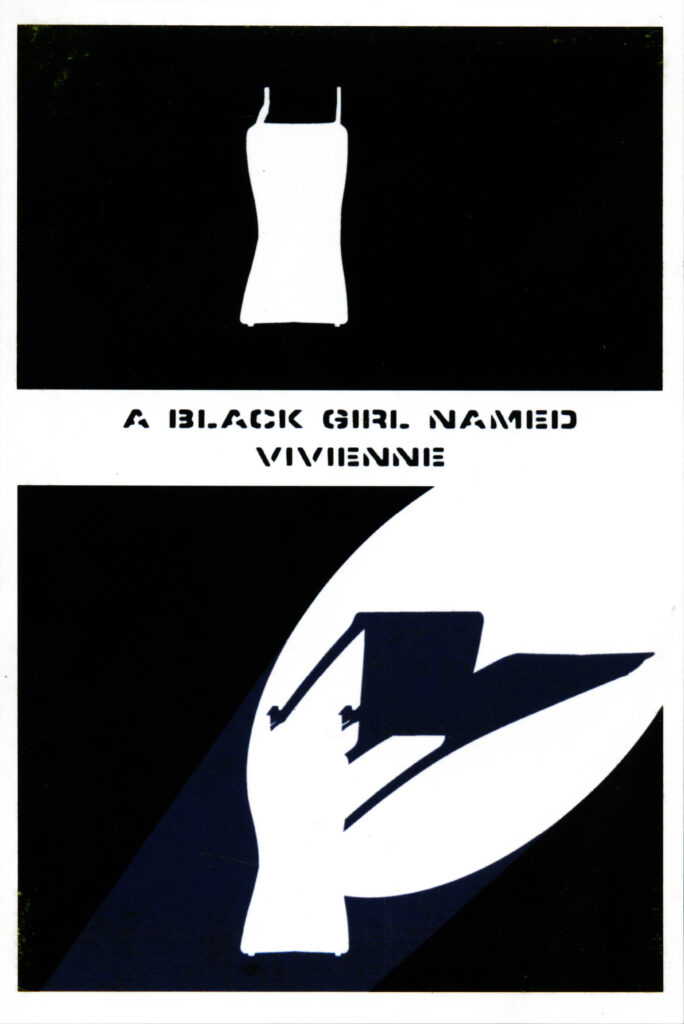 The brief called for a lightweight dining chair, utilising a frame method of construction.
Enter 'A Black Girl Named Vivienne'. All Hollywood glamour sporting a semi monocoque structure comprising: 2, one piece frames and 5 stabilising panels.